The ability to close circles in sport doesn't happen as often as one would like. Just ask any ex-Patriots who were cut and didn't get a chance to end their careers here.
That's why last Saturday's Duke-Boston College men's basketball game meant a lot. He closed a professional circle.
For Duke coach Mike Krzyzewski, the farewell tour went pretty much as he planned.
"I was received as I expected to be received at every arena," Krzyzewski said after Duke's win over British Columbia last week. "Let me put it this way."
This made the media crowd laugh.
"Overall people have been very respectful," he said. "I didn't stay this year to do a farewell tour. I stayed because I wanted to coach for another year. When a school takes the time and says we recognize you've been good enough for the ACC and good enough for basketball, that means a lot.
"It's an honor."
Boston College did something that made Coach K emotional. During an early break in action, BC announced it would donate the school to the Emily Krzyzewski Center, which is in Durham, North Carolina, calling it an honor.
"We have a center in Durham which serves 2,000 children and is named after my mother. He's 17 and it's still a beautiful thing," he said. "There is no better way. So thanks. This amounts to helping low income children in Durham and we are very proud of what it has done.
So there was no rocking chair. There was no piece of BC flooring. The announcement drew a standing ovation from the crowd inside the Silvio O. Conte Forum.
As many of you know, before detouring into sports writing, I worked in the radio industry. From 1977 to 1980 I worked for a combination of stations in the Hudson Valley in New York State. As the only other staff member with sports experience, I was offered a chance to be the color commentator for Army basketball games. The cadets were coached by none other than Coach K.
When Coach K announced it would be his final year, I caught up with some of his former Army players and staff to talk about his legacy. Today is mine.
The year before I entered the broadcast role, Army went 19-9 and came to the NIT when the NIT was bigger than it is now. These cadets beat Kansas State, then ranked 19th in Manhattan, lost to Texas by one point and won nine straight games to close out the regular season.
In the 78-79 season, Army went 14-11. The Cadets started the season 4-1 but have lost seven of their last eight games.
The contest I remember vividly was an 83-77 loss to then-10th-ranked LSU. The match was at Madison Square Garden and was the first match of a doubleheader. The Iona Gaels, managed by Jim Valvano, beat Holy Cross 64-62 on the last drink.
At that time, Iona owned New York, hence the Gaels playing the star game of the doubleheader.
That LSU team featured future NBA pros Rudy Macklinand and DeWayne Scales. But the cadets held on all night and had the chance to pull off the surprise of the year before failing.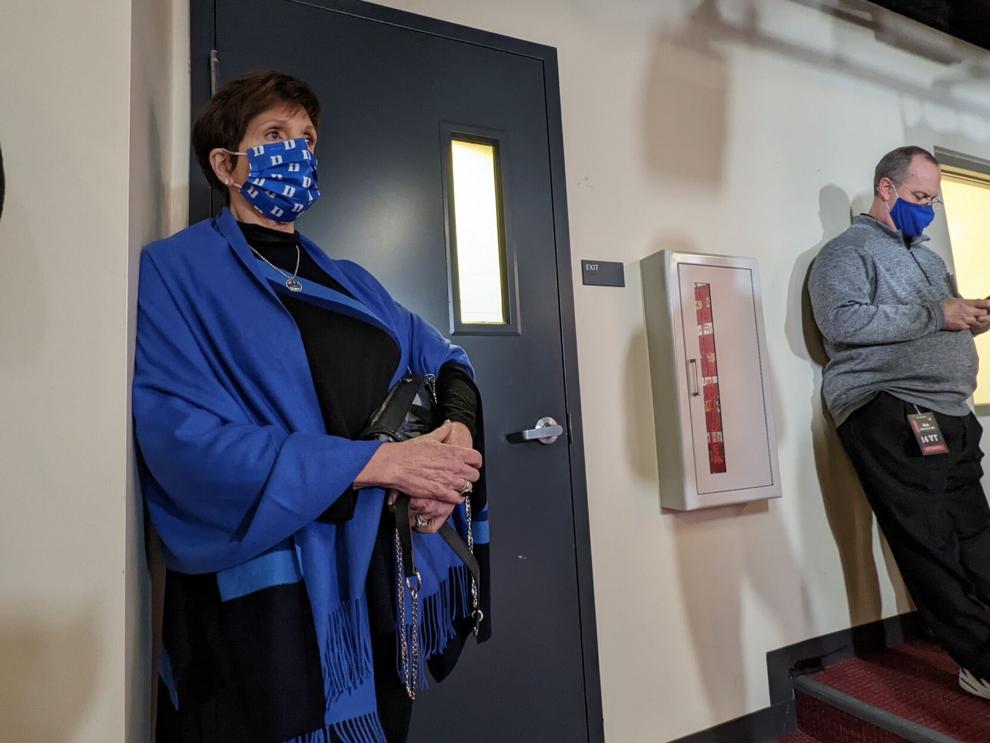 What made this night even more memorable was that we made the game unaware that much of Beacon, NY was without power, including our radio station. So no one heard the broadcast.
In two years, I was able to travel to unforgettable places. We went to Bloomington, Indiana, for a pre-Christmas tournament hosted by Indiana University. The trainer was Bob Knight, who was Krzyzewski's trainer in the army. I guess that's how it was programmed.
Knight wasn't making much of the media at the time because of a controversy involving marijuana and some of his players. But he appeared on our airwaves at halftime in an Army one-point loss to the University of Washington. Yes, Coach K's caddies almost beat a Pac-8 team (back then).
I was also able to cover a game against Long Island U. at the Schwartz Athletic Center. The gymnasium was the Paramount Theater in Brooklyn and Sinatra performed there. The courtyard spanned the ground floor, and fans used the theater's balcony. The press line was on the old stage. There was no such thing.
And there's really been no such thing as Mike Krzyzewski's run at Duke, either.
His first three years, the Blue Devils were 38-47. Then the juggernaut started rolling.
"Some of the really good games, once they joined our conference, were with Boston College," Krzyzewski said. "The ACC Championship game we had, we were lucky to win. We had JJ Redick, that's why we won.
One thing about Krzyzewski, when a question is asked at a press conference – at least the BC one – he watches you until the question is answered. I asked if his players had been able to compartmentalize the games by dealing with all the Coach K goodbye stuff.
"I think so," he told me. "They are really young. In our top six guys, we have two 18-year-olds and one 19-year-old. We are a very young team. AJ Griffin and Trevor Keels are 18. They turn 18 in August. Paulo [Banchero] at 19 years old. Wendell [Moore Jr.] is a young junior. He is 20 years old. They learn as they go.
"It must be about them. It has to be us and I believe it and I believe they believe it.
Krzyzewski is like every other coach I have known or interviewed. They are not at all interested in talking about the past for a season. In British Columbia, he was asked about it by Gary Washburn of the Boston Globe.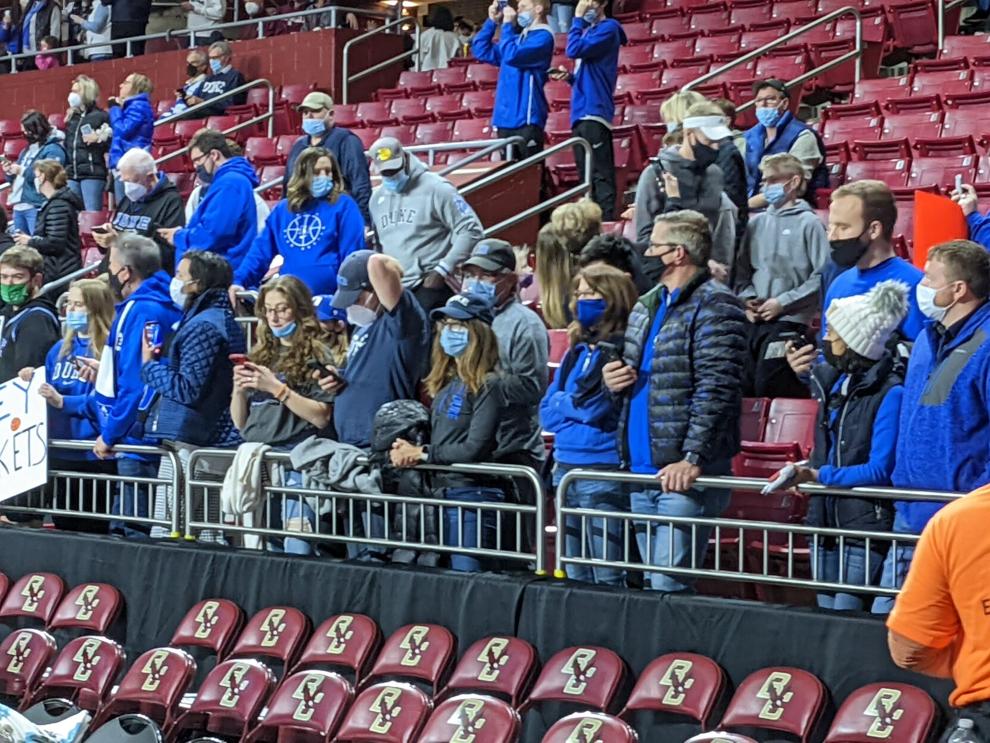 "I'm in the next moment right now. Maybe it's a stupid analogy, but I said if I was a car I wouldn't have a rear view mirror," Krzyzewski said. "To go on and be hungry, you can't look back. You cannot look back, negatively or positively. You need to keep your eyes on your lane right now. I was very good at it, and I learned not to be good at it. When you've been a coach for 47 years, there are a lot of things you failed at. When you fail, failure is part of learning a new limit. You won't get better unless you're told the truth. When you lose and you don't do well, you should tell yourself the truth and move on. When you win, move on.
"Learn from both and improve."
Krzyzewski said he will have plenty of time to look back on all he accomplished from his days as a caddy to his Olympic basketball coaching assignments that won him the gold medal.
"I was the luckiest guy ever as a coach," he said. "Forty-seven years at West Point and Duke. Eleven years with the United States. You can't get any luckier than that.
"It's been an honor."
For us too.